Market Survey
A market survey is the research and analysis of the market for a particular product or service, including the investigation of customer inclinations.
A study of the various capabilities of customers, such as investment attributes and purchasing potential.
Market surveys are tools to directly collect feedback from the target audience to understand their characteristics, expectations, and requirements.
Market survey objectives
Companies conduct market research for a wide range of reasons. The data during a market survey can be about:
price trends
customer expectations
Competitors
flavors
preferences
market trends
comparisons
The objective of a market study is:
Understand the competitors
Understand customers and stakeholders
Collect customer feedback
Measure market dynamics
market trends
Market survey is mainly done offline, but nowadays, companies also conduct online survey to
reduce cost and save time.
Importance of the market survey
5 factors represent the importance of a market survey.
1. Understand the supply and demand chain of the target market: A product is more likely to be successful if it is developed with the supply and demand of the target market in mind. This way, marketers can gain insight into the market's capabilities to absorb new products and concepts to develop customer-centric products and features.
2. Develop thoughtful marketing plans: The world is a target market for an organization, especially a well-established one. Obtaining data from the target market through extensive market research and segmentation can be a source for creating concrete and long-term marketing plans.
3. Determine customer expectations and needs: All marketing activities involve customer acquisition. All small and large organizations require market surveys to regularly collect feedback from their target audience, using customer satisfaction tools like Net Promoter Score, Customer Effort Score, Customer Satisfaction Score (CSAT), etc. Organizations can analyze customer feedback to measure the experience. , satisfaction, expectations, etc.
4. Precise launch of new products: market surveys influence the understanding of where to try new products or services. Market surveys give marketers a platform to analyze how successful upcoming products are and make changes to product strategy based on the feedback they receive.
5. Gain insight into customer demographics: Customer demographics form the core of any business. Market surveys can gain complex and sensitive details about customer demographics such as race, ethnic origin, or family income.
Preparation of a market research questionnaire.
Based on global findings, 52% of respondents said they don't like spending more than 3 minutes completing a survey. It makes planning the questionnaire a very critical step.
It's also essential because it's the point of interaction between your business and current or potential customers.
Some tips for preparing market research questionnaires:
Usage simple questions
The saying in the language your audience understands
Do not exceed more than 15 questions.
Use the MCQ form for quality checks.
Run your quiz through a test group.
Also Read: Vehicle Fleet – Management, Insurance Coverage, and More
Related posts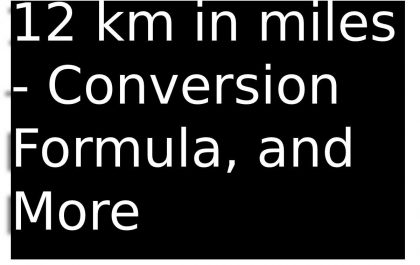 12 km in miles – Conversion Formula, and More
The kilometer (km) and the mile (mi) are both units of length, but they remain based on different measurement systems….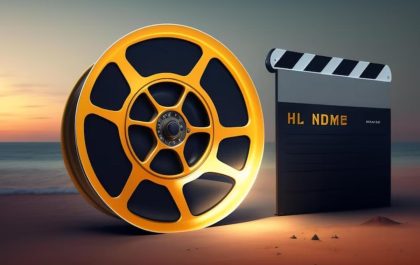 Vegamovies 2023 Movie Download Vegamovies.Com
Vegamovies is a website that lets users to watch movies and TV shows for free. However, the website is illegal…