How did Steve Jobs Start Apple
How did Steve Jobs Start Apple : In 1975, Jobs and 20-year-old Wozniak moved into Jobs's parents' garage, called the Apple company, and began work on the Apple I prototype.
They attended meetings of the Homebrew Computer Club, which helped them. Develop and market your Apple product.
Apple computers
Apple Computers, Inc. was founded on April 1, 1976 by college dropouts Steve Jobs and Steve Wozniak, who brought to the new company a vision to change the way people viewed computers.
Jobs and Wozniak wanted to make computers small enough for people to have in their homes or offices.
Steve Jobs was a charismatic pioneer of the personal computer era. With Steve Wozniak, Jobs founded Apple Inc. in 1976 and built the company into a world leader in telecommunications.
Widely considered a visionary and genius, he oversaw the launch of such groundbreaking products as the iPod and iPhone.
Apple went public in 1980, but Jobs eventually left, only to triumphantly return several years later. Apple's success stems from a strategic vision that went beyond the desktop to include wearable and portable devices.
Both performance and design are key drivers of the Apple brand and its continued success.
Who was Steve Jobs, and Where is he from?
The Steven Paul Jobs was born on February 24, 1955 in San Francisco, California. His single biological parents, Joanne Schieble and Abdulfattah Jandali, gave him up for adoption.
Steve was adopted by Paul and Clara Jobs, a lower-middle-class couple, who moved to suburban Mountain View a couple of years later.
Santa Clara County, south of the Bay Area, became known as Silicon Valley in the early 1950s after thousands of semiconductor companies sprang up in the area.
As a result, young Steve Jobs grew up in a neighborhood full of engineers who worked on electronics and other gadgets in their garages on weekends.
This shaped his interest in the field as he grew older. Then, at 13, she met one of the most important people in her life: 18-year-old Stephen Wozniak, an electronics prodigy and an incorrigible prankster, like Steve himself.
After five years later, when Steve Jobs reached college age. He told his parents he wanted to enroll in Reed College, an expensive liberal arts college in Oregon.
Although the tuition fees were astronomical for the poor couple. They had promised their son's birth parents that he would get a college education, so they relented.
Steve spent only one semester at Reed, then dropped out, as he was more interested in Eastern philosophy, fruitarian diets, and LSD than the classes he was taking. He moved to a hippie commune in Oregon, where his main business was growing apples.
A few months later, Steve returned to California to look for work. He was hired by the young video game manufacturer Atari and used his salary. To take a trip to India with one of his college friends. Dan Kottke, to 'seek enlightenment'.
He came back a bit disappointed and started to get more interested in his friend Woz's new activities.
Also Read: How to become an Amazon Seller? – Register, Business, and More
Related posts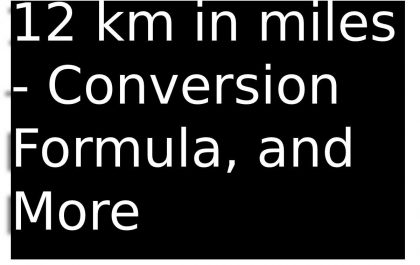 12 km in miles – Conversion Formula, and More
The kilometer (km) and the mile (mi) are both units of length, but they remain based on different measurement systems….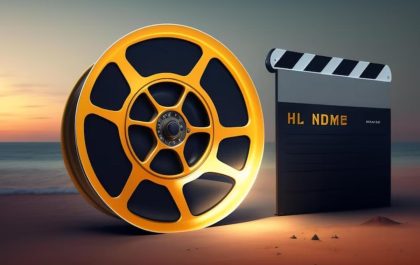 Vegamovies 2023 Movie Download Vegamovies.Com
Vegamovies is a website that lets users to watch movies and TV shows for free. However, the website is illegal…