PPT on Artificial Intelligence
PPT on Artificial Intelligence: PowerPoint presentation on Artificial Intelligence that can be used to understand the basics of AI for everyone from students to professionals.
The AI is the study and design of intelligent agents.
These machines are designed and programmed in such a way that they think and act like humans.
They perceive the environment and take actions that maximize the chances of success.
Importance of AI
AI brings the idea of a bug-free world.
Automated machines can perform repetitive tasks involving complex calculations with greater precision than humans.
Accurate and faster results.
They were used in critical areas such as Banking and Financial Systems, Medical Sciences, Air Transport, and GamingZone.
Machines against humans
The machines can do certain things better than humans. For example,
Sum of a thousand four-digit numbers
Draw complex 3D images
Store and retrieve massive amounts of data
However, humans possess natural creativity and common sense.
Design and Prototyping of Electronic Boards
Artificial intelligence has been obtainable in most EDA tools, including PCB design.
Manual routing is a complicated and time-consuming process.
The use of artificial intelligence facilitates the automatic placement and automatic routing of silicon substrates.
It is called neurorouting.
Artificial Intelligence Presentation
With an increasing focus on computing and information technology, the global education system is focused on including artificial intelligence in instruction as it creates the foundation for students to develop future scope in it.
Artificial Intelligence has several benefits, but at the same time, it also has disadvantages. Here is a country like India, where unemployment is already high.
Moreover, artificial Intelligence will create more problems as it will reduce human resource requirements.
Under are some famous examples of artificial intelligence:
manufacturing robots
Proactive health management
Social media monitoring
Disease mapping
driverless cars
Virtual travel reservation agent
smart assistants
Automated financial investment
The influence of AI on the labor market
The technological development of AI can have a crucial impact on the labor market.
Mid-level jobs that require routine manual skills are most at risk.
The jobs of factory workers, drivers, cashiers, clerks, analysts, etc., are automated by robots and computers.
Jobs that require a highly skilled set, such as data analyst, computer vision engineer, and machine learning engineer, are in high demand.
Also Read: Launch DB – Information and More
Related posts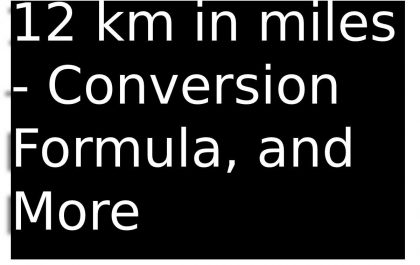 12 km in miles – Conversion Formula, and More
The kilometer (km) and the mile (mi) are both units of length, but they remain based on different measurement systems….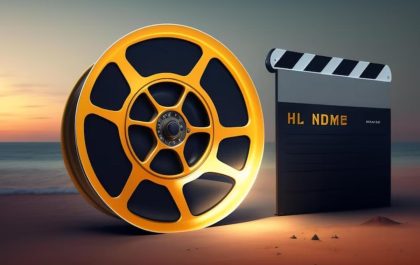 Vegamovies 2023 Movie Download Vegamovies.Com
Vegamovies is a website that lets users to watch movies and TV shows for free. However, the website is illegal…