LGA 1155 Motherboards
LGA 1155 Motherboards: LGA 1155 is a CPU socket, also known as Socket H2. It is made for Intel microprocessors using Sandy Bridge or Ivy Bridge microarchitecture.
It was introduced with Intel's second-generation Core processors. The LGA in LGA 1155 stands for "Land Grid Array."
It is a type of socket design with pins on the socket instead of the IC. It came as an alternative to Ball Grid Array and Pin Grid Array.
ASUS P8B WS
This model is of high build quality and reliability. Here it has many SATA6 connectors for hard drives. A somewhat understandable BIOS has 2 configuration modes, images, and graphics.
The proprietary network configuration utility will make device operation as simple and understandable as possible.
Here the multi-phase power supply allows the processor to speed up very quickly.
And also, it is possible to use two video cards at the same time. The Bluetooth, Wi-Fi, and antennas included in the package significantly expand the board's capabilities.
Specs:
form factor: standard ATX;
chipset: Intel B75;
memory – 32 GB;
SATA ports: 5x SATA 3Gb/s, 1x SATA 6Gb/s.
GIGABYTE GA-H61M-S2PV 2.3
The model has a model H61 chipset, which makes it the most suitable for installation in office computers.
The LGA 1155 socket provides support for most 3rd generation Intel processor series. In addition, DDR3 memory slots with 16GB of memory and a maximum frequency of up to 1333MHz provide comfortable operation.
The GIGABYTE's innovative On/Off Charge technology allows you to charge any mobile device, including smartphones, quickly.
Here, a separate LPT interface makes it possible to connect scanners and printers. In addition, the PCI-E x16 slot allows you to install a graphics card easily.
Specs:
Form factor: Micro-ATX;
Chipset: Intel H61;
memory: 16GB;
SATA ports: 4x SATA 3Gb/s.
ASUS P8B75-M
The model supports PCI Express 3.0, a new version of the peripheral bus that can increase bandwidth several times.
Here the Intel B75 Express Chipset's new version Serial ATA interface provides high performance to any drive. In addition, the innovative USB 3.0 connectivity standard is several times faster than the previous interface.
The bios in different languages dramatically simplify the configuration and operation of the device.
The multiple RAM slots let you install apps of any size.
GPU Boost technology provides graphics core overclocking through an interface where you can configure the settings.
Specs:
Form factor: Micro-ATX;
Chipset: Intel B75;
memory: 32GB;
SATA ports: 5x SATA 3Gb/s, 1x SATA 6Gb/s.
ASRock H61M-DGS R2.0
The device's dependability is provided by various degrees of protection control of power consumption, fan speed, temperature, and many others.
Solid capacitors significantly increase the life of the board.
Here the innovative PCI-E 3.0 interface dramatically improves computer performance.
Here the ability to install new generation PCI Express 3.0 graphics cards makes graphics performance prohibitive.
Specs:
Form factor: Micro-ATX;
Chipset: Intel H61;
memory: 16GB;
SATA ports: 4x SATA 3Gb/s.
Also Read: Smallest Recording Device – Additional Info and More
Related posts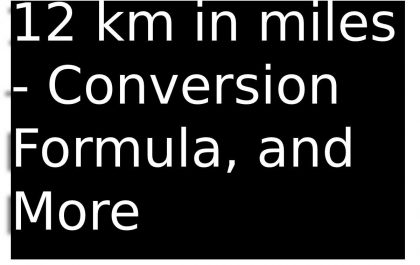 12 km in miles – Conversion Formula, and More
The kilometer (km) and the mile (mi) are both units of length, but they remain based on different measurement systems….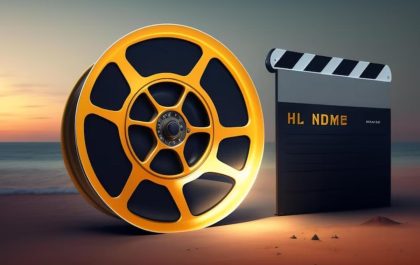 Vegamovies 2023 Movie Download Vegamovies.Com
Vegamovies is a website that lets users to watch movies and TV shows for free. However, the website is illegal…