Sonix Bluetooth Speaker
Sonic Bluetooth Speaker: The Sonix is an online brand that started its online journey in 2010.
Meanwhile, they have been working in the field related to technology and coming up with new and attractive things, constantly impressing their customers.
They sell all sorts of tech-related stuff, whether you're looking for phone cases, speakers, tripods, or more.
It is a go-to store for anyone who wants good quality tech gadgets and accessories at a very reasonable price. They are a globally known brand and are expanding at a tremendous rate. Now they work with accessories, candles and even masks.
It is an all-in-one store if you are looking for quality but cheap products.
Introduction to the Sonix Bluetooth Speaker
Sonix has introduced the Sonix Bluetooth x FabFitFun speaker, part of the FabFitFun collection from last summer, catching many people's attention.
It is a small device but with loud sound and impressive audio quality. In addition, the little device has a pretty cute aesthetic, and both Sonix and FabFitFun customers are going crazy.
Body
Here are you a fan of pink or pastel tones? If so, you'll love the colour theme of this attractive Bluetooth speaker.
This Bluetooth speaker looks like a small box with a pastel pink colour theme that looks attractive. It has a boxy shape and a plastic body, but the device feels sturdy and durable.
Despite being an all-plastic body, it's impressive how premium this sonic speaker looks. Plus, weighing in at 0.5 pounds, this sonix x fabfitfun wireless speaker is incredibly lightweight and portable.
So if you're the life of the party or love to make every venue sound like a party, this device is for you.
You can throw it in your backpack, or if your pants have big pockets, you can carry them in them too. The device comes with a charging cable and a strap, making it even easier to hold.
Plus, you can easily hang it wherever you want, and what's impressive is that everything with the Sonix Bluetooth speaker is pink. So it can be said that this device is cute for sure.
Design
This fun Bluetooth speaker sets up in your room quite efficiently. And also, they don't stand out instantly and always look like part of your room, which is a good thing.
Here you will see that the front of the sonix Bluetooth speaker is covered with a pink grille, and at the top, you will find three buttons.
However, the job of these three buttons is to control the volume and play the music. Apart from that, on the bottom of the device, two tiny white feet keep the device stable when placed on any surface.
However, the Sonix Bluetooth speaker comes with two different connectivity options. First, you can connect this Bluetooth using the USB port, which is always an option.
But since it's a Bluetooth speaker, your first option is to connect it via Bluetooth.
It supports Bluetooth V5.0 connectivity, and the connection remains relatively stable during use.
Features and Benefits
This fun Sonix x Fab fit speaker has a good battery life considering its price and size.
You'll get 2 hours of battery life on a full charge, which is fine for small music sessions but a party or long nights of music; you'll need a top-tier Bluetooth speaker with better battery life.
Though, if you are charging this device from scratch, it will take around 2.5 hours. It has a Bluetooth connector with a range of 10 meters which is acceptable. The audio quality is quite reliable.
The sound appears balanced and loud enough for you to enjoy indoors. However, with all the noise from outside. The audio from this speaker will be drowned out, and you won't enjoy it as much as inside.
So this is a great indoor device but in crowded places? Little bit.
Also Read: Neural Mix Pro – Advantages, Description, and More
Related posts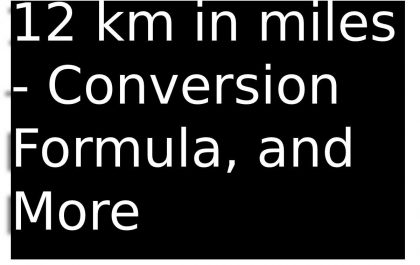 12 km in miles – Conversion Formula, and More
The kilometer (km) and the mile (mi) are both units of length, but they remain based on different measurement systems….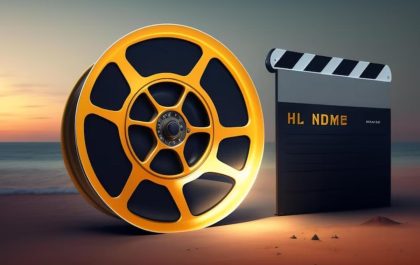 Vegamovies 2023 Movie Download Vegamovies.Com
Vegamovies is a website that lets users to watch movies and TV shows for free. However, the website is illegal…