EZSchool Apps
EZSchool Apps developed affordable, cloud-based school management software such as school lunch ordering, substitute management, and after school care.
The EZSchool Apps, a school-based technology and software development company, has over 25 years of experience creating software for the field of education. The company offers simple and inexpensive solutions that can be downloaded without the need for technical support.
FEATURES OF THE EZ SCHOOL APP
EZ SCHOOL LUNCH ORDERING:
No more paper ordering, set up an easy-to-use online lunch ordering system that offers a calendar-based menu builder as well as a parent ordering portal with online payments included.
EZ SUBSTITUTE MANAGEMENT:
Simplify management of absences and substitution locations by putting the entire process online. Track absences and notify substitutes of available positions via email and mobile alerts
AFTER SCHOOL CARE:
Track student start and end times and automatically calculate amounts due. Parents can pay balances online or prepay for child care days in advance.
EZ SCHOOL LUNCH POS:
Take control of your cafeteria with our robust POS system, offer online school lunch pre-ordering with a calendar-based menu and the flexibility to pay from any computer or phone.
SUBSTITUTE AGENCY:
Manage employee absences, notify substitutes of open jobs with automated alerts, they can accept jobs from an app on your phone or computer.
EZ SCHOOL PAYMENTS:
Collect payments and also it provide an easy and secure way for parents to pay school fees. Perfect for excursions, sports, clubs or any additional charges.
SCHOOL LUNCH CATERING:
Provides schools with a complete online lunch ordering system and/or a complete point of sale (POS). Parents can sign up to order meals in advance; you decide if you pay in advance or postpaid
EZ STORE POINT OF SALE:
However, it provide an easy way to collect payments at the school store. Specifically designed for schools to track inventory, product sales, and payments.
FREE TRIAL:
Try any EZ School app FREE for 30 days with no obligation. No charge or card information required.
EZ App provides easy-to-use, cloud-based school software solutions at an unbeatable price. We have over 8 years of experience and over 600 schools trust EZ School Apps to streamline and simplify their daily operations.
However, there are no hidden fees and our solution is the lowest priced on the market.
IS THE EZ SCHOOL APP AVAILABLE ON THE APP STORE AND PLAY STORE?
Yes, it is also available on the app store and play store. This Android app is integrated into the ERP (Education Management System) of ez.school Education.
Which has been designed to cover the detailed functionalities of all kinds of educational institutions, such as schools, universities.
Group of Universities and Institutions. It allows you to manage all the information in a time sensitive manner along with the rules and policies applicable at that time.
So that when needed, the exact information can be reproduced and also be available in the app store.
EZ School Apps is currently the leading provider of low-priced school apps that simplify the administrative processes that burden teachers, secretaries, and administrators across the country.
Also Read: SCI Technology – Leadership, Team, and More
Related posts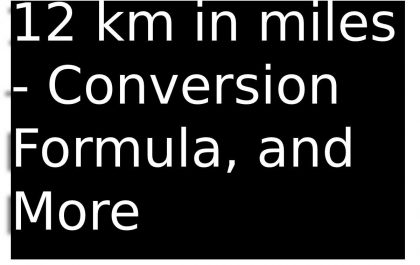 12 km in miles – Conversion Formula, and More
The kilometer (km) and the mile (mi) are both units of length, but they remain based on different measurement systems….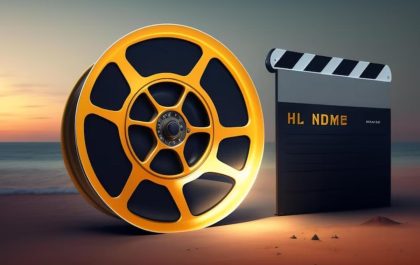 Vegamovies 2023 Movie Download Vegamovies.Com
Vegamovies is a website that lets users to watch movies and TV shows for free. However, the website is illegal…